On May 24th 2021, the first batch of tires was successfully delivered from Jinyu Vietnam Factory TBR project (Vietnam-U.S.)! The project has a rated capacity of 2 million truck and bus tires per year. The container containing tires produced by Jinyu Vietnam Factory was shipped from Ho Chi Minh Port, Vietnam to New York Port, USA.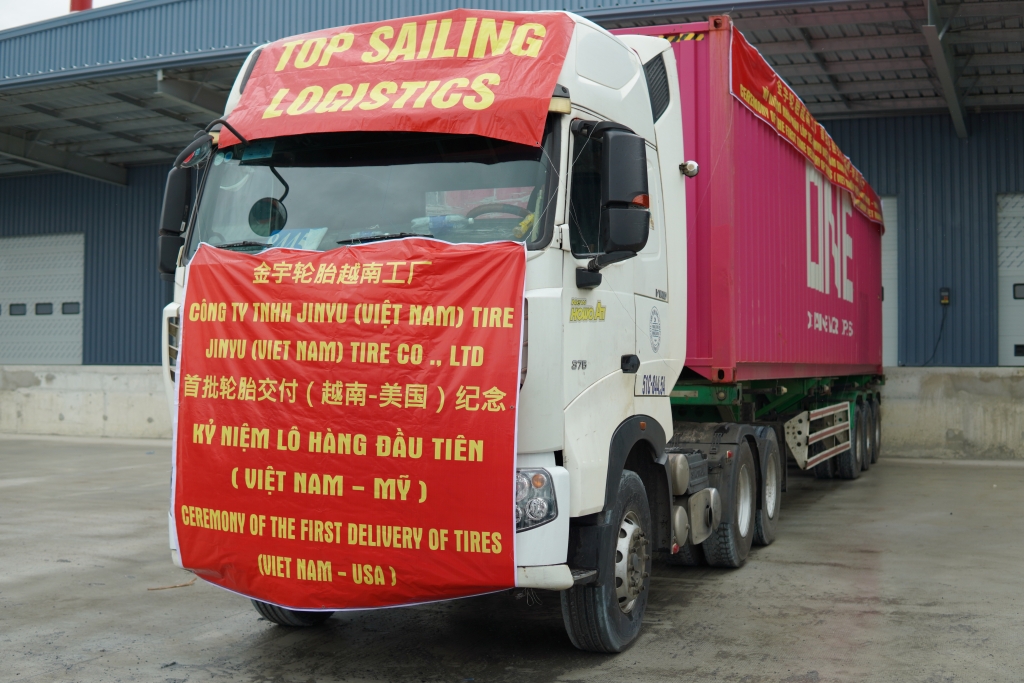 Jinyu Vietnam Factory was established in February, 2020. The construction of the main plant officially started in July, 2020. It took only 9 months to complete the construction and equipment installation and commissioning. On March 30th 2021, the first tire of the project was rolled off the production line.
Jinyu Vietnam Factory is the first overseas production base of Jinyu Tire Group. It is planned and built according to high standard digital factory, and adopts industrial intelligent equipment, excellent operation system, intelligent production management system, automatic control system, safety control system and CRM customer management system to connect customer demand with R&D, production and order delivery, so as to realize scientific decision-making and continuous improvement, and fulfill the quality commitment of "time proves quality".
The first batch of products from Jinyu Vietnam factory were delivered to USA market, which marks the Group's globalization strategy laid a solid foundation and started the development. Jinyu will continue to optimize our global supply chain, and provide the optimal products and services to more customers around the world, including Vietnam local market.
Together and Further.